Beast Kingdom MEA-006 Disney Zootopia 3-inch Mini Egg Attack Statue Toy Figure - Judy, Nick, Flash, Finnick, Mr. Big, Clawhauser
Ex Tax:

USD44.40
You save USD44.40
Product Code:

BU-MEA006

Brand:
What's in the bundle?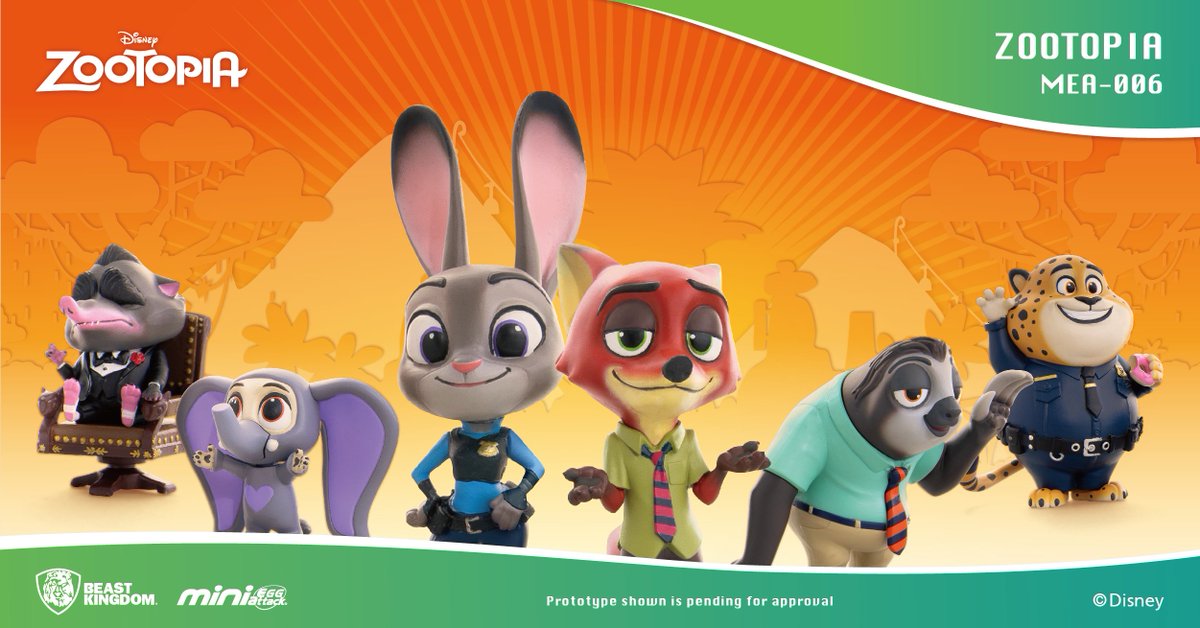 Disney Zootopia Mini Egg Attack Toy Statue (MEA006)
3-inch Zootopia character statue
Meticulously designed

Accurately recreates the expressions and styling of each character

Settings based on the movie
Perfectly recreates the style and charm of the characters from the movie
Multiple statues can be arranged into a small movie scene display
Collect all 6 Now!
1. Energetic rabbit police officer - Judy Hopps
2. Cute cheetah with a strong appetite - Benjamin Clawhauser
3. Street-smart ruffian - Nick Wilde
4. Con man in cute baby elephant costume - Finnick
5. Speed demon - Flash
6. Crime Boss - Mr. Big
From Beast Kingdom. Beast Kingdom Mini egg attack series, with its miniature sizes, exquisite and cute style, and meticulous painting of settings based on the movies, is perfect for display on your office desk. Not only do these mini statues brighten up your day when looking at them, They also have collectible value! Beast Kingdom now brings you the most memorable characters and their friends from the animated feature film: Zootopia! The statues perfectly recreate the style and charm of the characters in the movie and are sure to satisfy even the pickiest fans! Characters include the energetic rabbit police officer Judy Hopps, the cute Cheetah with a strong appetite Benjamin clawhauser, the street-smart ruffian NICK Wilde, the Finnick in cute baby elephant costume, The speed Demon flash, and the crime boss Mr. Big. Each statue sold separately.